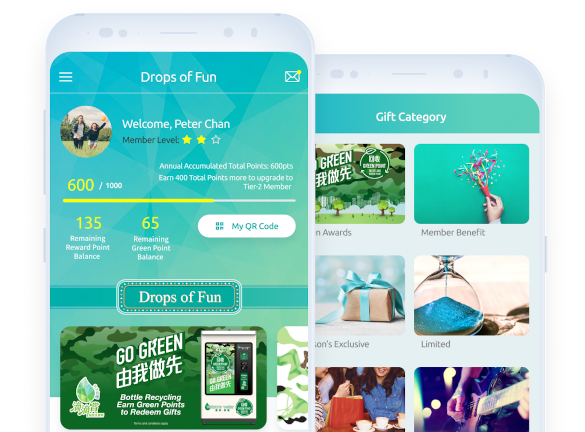 Welcome!
Earn Reward Points for amazing gifts!
"Drops of Fun" Reward Program
Download the "Drops of Fun" mobile app and sign up as a Tier-1 Member. Untwisted the bottle cap of Watsons Water / PET bottle of Mr. Juicy selective products and scan the bottle cap QR code to earn Reward Points for irresistible gifts, birthday rewards and other surprising rewards.